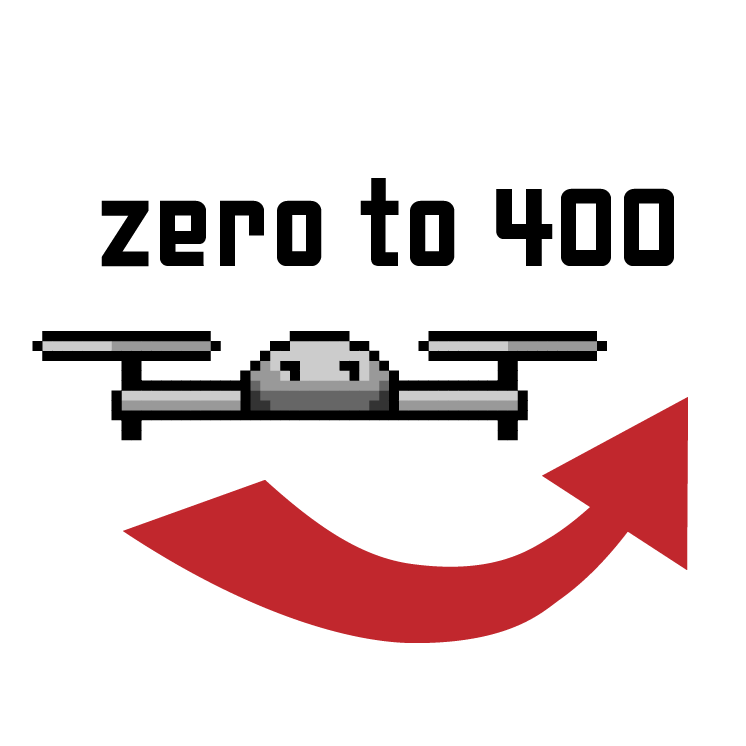 Zero to 400 is a record of my journey from casual observer to (hopefully) confident drone pilot. This isn't a detailed guide to legislation, and I'm certainly no expert on the ever-changing world of drones. I hope these posts can serve as a guide to the novice pilot and answer the basic questions from anyone interested in drones.
Getting my Flyer ID
Let's start with a caveat: I'm not planning to buy a drone right now. I just packed up my life abroad, moved 5,000 miles during a pandemic and bought a car, all in less than two weeks. Any further big decisions are postponed until the dust has settled on the current ones.
Fortunately, my lovely colleagues and friends around the industry have plenty of drones to play around with, so I just need to get myself a Flyer ID – the driving license of droning.
Preparing for the Test
The CAA's website tells me that in order to get my Flyer ID, I'll need to pass a 40-question multiple choice test. The test has a pass mark of 30 (75%) and should take around 30 minutes to complete. I can retake the test as many times as I like, so there's not much pressure there.
Before beginning, I take a quick look back at the Drone Code to see what I can remember from the first read-through.
I enter and verify an email address, and am asked whether I need to register for an Operator ID also – not today!
Taking the Test
The test itself is very much like the Drone Code – a lot of common sense and some pretty straight-forward answers.
There are a few questions designed to make you think twice – especially those that refer to scenarios with several different drones of different classes. Some of the questions end up reading like a school math test ("John has a 2kg drone, and Sarah has a 5kg drone, they are flying within 200m of a built-up area…"). I noticed for a few of these questions the figures are relevant, but for some the figures are just designed to throw your off (e.g. all of the pilots are flying legally/illegally).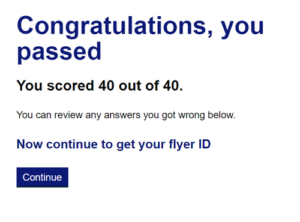 Some of the questions encourage you to consider the reasons behind an answer (No, because… Yes, because…) and you'll need to get that part correct too. Imagine I ask you something like: "Should I fly my drone within 20m of a school playground?" and you are offered the answers: "No, because the kids might steal your drone" vs. "No, because flying within 150m of a built-up area is not permitted" – you get the idea.
It takes less than 10 minutes to complete and – would you look at that – a perfect score of 40/40!
Receiving the Flyer ID
I'm asked to enter in some further details – name, address, phone number (optional) and my Flyer ID is generated immediately and emailed to me.
It's noted both on the ID and within the confirmation email that I can fly under the A1 and A3 subcategory – that's the "basic, low-risk flying" for those of you who haven't studied the Drone Code yet.
My colleague tells me that if I want to fly in higher-risk categories, I'll need to complete further training – I guess that's next on the list!
Landowner Permission
Even with a good understanding of the regulations, it's important to check for bylaws or local restrictions when you fly your drone. Check out The DronePrep Map for everything you need to plan flights safely.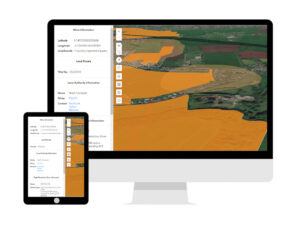 Marketing Manager at DronePrep and recent returnee to the UK after a long stint abroad. Rookie drone pilot, avid writer and lover of all things tech.