What exactly are National Trust Assets?
The National Trust for Places of Historic Interest or Natural Beauty, commonly known as the National Trust, is a charity and membership organisation for heritage conservation in England, Wales and Northern Ireland. In Scotland, there is a separate and independent National Trust for Scotland.
The National Trust is one of the largest private landowners in the United Kingdom. The trust's landholdings cover nearly 1.5% of the total landmass of England, Wales and Northern Ireland. A large part of this consists of parks and agricultural estates attached to country houses, but there are many countryside properties that were acquired specifically for their scenic or scientific value. Separately, National Trust for Scotland assets cover approximately 1% of all the land in Scotland.
In England, Wales and Northern Ireland, the Trust owns over 248,000 hectares (610,000 acres; 2,480 km2; 960 sq mi) of land and 780 miles of coast. Its properties include over 500 historic houses, 149 gardens, castles coastline, forests, woods, fens, beaches, farmland, moorland, islands, archaeological remains, nature reserves, villages, historic houses, mills and pubs. The National Trust is responsible for restoring, protecting them and making them accessible for considered use.
Separately, the National Trust for Scotland own and manage over 10,000 miles of Scottish coastline, 76,000 hectares of countryside, 46 majestic munros, over 90 historic homes and 35 gardens.
The National Trust's influence also extends to assets they do not own. In Scotland, the National Trust for Scotland has special rights of conservancy for 400 sites that they do not own. Whilst in England the trust owns or has covenants over about a quarter of the Lake District; it has similar control over about 12% of the Peak District National Park (e.g. South Peak Estate and High Peak Estate). It owns or protects roughly one-fifth of the coastline in England, Wales and Northern Ireland and has a long-term campaign, Project Neptune, which seeks to acquire more.
Most of the National Trust's properties with the United Kingdom are open to the public for a charge (members have free entry), while open spaces are free to all subject to observation of National Trust Byelaws.
National Trust countryside property is designated at many levels including National Parks, AONBs (Areas of Outstanding Natural Beauty) and SSSIs (Sites of Special Scientific Interest). The Trust also owns and manages 149 registered gardens of special historic interest
Can I Fly there?
In principle yes. It's stronger, and more flexible, yes in Scotland than in England, Wales and Scotland where the following progressive Drone Access Policy has been recently installed by National Trust Scotland in relation to their assets.
"Before flying drones or unmanned aerial vehicles, you'll need permission from the manager of the relevant Trust place. We also ask that you have the appropriate public liability insurance in place before making the approach.  

If you're planning to bring your drone to a Trust place, always seek permission from the property team in advance and make sure that you follow any advice about areas where you cannot fly. There may be areas where drones are not allowed at certain times of the year, particularly during breeding seasons for some wildlife. These rules are in place to keep wildlife safe." Source: https://www.nts.org.uk/
The National Trust in England, Wales and Northern Ireland have a catch-all policy, underpinned by a byelaw, requiring landowner permission to fly from their land.
In general terms the standard position for most National Trusts Land Assets (or land where the National Trust has a conservation interest) is currently described in the National Trust's catch-all policy allowing exceptions, at the discretion of the National Trust, for PFCO holders, contractors and filming briefs. Learn more about the National Trust's Catch-All Standard Drone Access Policy (England, Wales & Northern Ireland).
However, if you are a hobbyist, or don't meet the requirements of the standard policy, there's hope; there are some local exceptions, tips to engage and ways to fly responsibly to help you secure permission to fly from, or adjacent to, National Trust assets in England, Wales and Northern Ireland – see the 'How does DronePrep help' section later in this resources post to find out how.
In all circumstances pilots do need to consult with the landowner and the relevant conservation agency (see SSSI resources post) to ensure that flights can be undertaken in a way that does not endanger wildlife or habitats.
You can find out where SSSI's and National Trust Assets overlap within the DronePrep Map. If there is a SSSI interaction within your proposed National Trust flight owners then the National Trust and pilot should engage with the relevant conservation agencies for sites in England, Wales, Scotland and Northern Ireland to define flight permission.
Why is it necessary to engage with the National Trust when flying from or near their assets?
The National Trust's are not for profit custodians of some of the UK's greatest locations; their primary objective is to restore, protect and make the special places they own accessible for considered use by the public. The Trust depends on income from grantors, donations, legacies and the gate receipts of the 26million tourists which they attract each year to their public destinations to fulfil this brief so that they can add more special places to their portfolio for all of us to enjoy for years to come.
In securing public access to their assets the National Trust have to balance the needs of different site users whilst maintaining a duty of care to land tenants, leaseholders, staff, visitors and the public.
The National Trust assets have existing interactions with airspace, some sites are located within FRZs (see FRZ post) and many of the larger National Trust sites have extant permissions to accommodate ad hoc Helicopter landings or host Hot Air Balloon events.
As is the case with all landowners, the National Trust, in certain circumstances can be liable for incidents that occur on their land and there will be times when other activities, and factors, are deemed a higher priority to the landowner than allowing access for drone sites.
In permitting drone use on-site National Trust managers need to consider the risk and liability of a potential drone incident, any perceived nuisance or privacy interactions a drone flight could be deemed to have with visitors, the public, existing event activity, or tenants which they may be liable for. As conservators the National Trust Estate Managers who permit drone use also consider SSSI interactions before agreeing on access (see SSSI post), FRZ/Heliport Interactions and any perceived detrimental impact of drone use may have on visitor numbers/charity income.
However, via consultation with your local National Trust Estate Manager and/or by the means of good #droneprep with neighbouring landowners it should be possible to plan a safe flight that does not fall foul of the bye-law, National Trust Drone Access Policy or other interactions.
How does DronePrep help?
DronePrep has mapped all National Trust Land in England, Wales and Northern Ireland within the DronePrep Map.
Some National Trust sites involve multiple ownership stakeholders (for example the National Trust 6th most visited site Waddesdon Manor in Aylesbury which is leased by the Rothchild Estate). Where this occurs it is common for the leaseholder to have a say in the local Drone Access Policy is managed and this is where exceptions to the standard National Trust Drone Access policy tend to occur at the local level.
DronePrep have crunched the data and can confirm that 54% of all the Freehold Land owned by the National Trust in England, Wales and Northern Ireland is leased to another landowner – thus there is plenty of opportunities to reach out to your local National Trust estate manager to see if their local Drone Access Policy can be amended to cater for your flight.
Find out where your local National Trust sites are by using the DronePrep map and use the land parcel information to do a deeper dive into to find out contact details of each site and whether it one which may permit access under a localised drone access policy.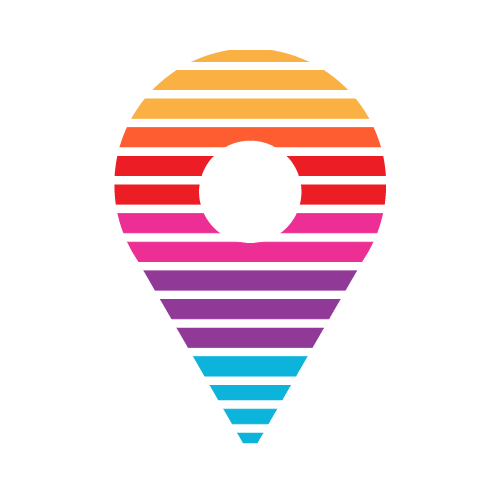 DronePrep: Preparing the world for a future with drones.