After the lockdowns and limitations of the last two years, the DronePrep team was excited to finally see industry friends – in person! – at the DroneX Trade Show and Conference. The show was held last week at the ExCel centre in London.
DronePrep's Gareth Whatmore joined Aerospace Cornwall on their DroneX stand. They shared with visitors the successes of the Future Flight Phase II drone delivery project in the Isles of Scilly. The project was a major step forward for UK drone delivery and a great example of the region's investment in technology.
The two-day show also saw DronePrep Co-founder and CTO Claire Owen join the judging panel for the DroneX Innovation Awards. Claire visited a number of innovative DroneX exhibitors. After a 3-minute pitch from each candidate, and a long deliberation, they crowned Airial Robotics the winner for their Gyrotrak.
The DroneX Trade Show was an excellent opportunity to find out about companies from all areas of drone use. Exhibitors included everyone from drone manufacturers to software providers to end-users looking to deploy drones in their operations.
The team were thrilled to attend one of the most important events on the calendar for anyone in the drone industry. We enjoyed the opportunity for the whole team to come together in person.
"It was great to finally meet the amazing people who I've had the pleasure of zoom-ing and emailing these last few months! I joined DronePrep before the UK lockdown was over, so it's the first opportunity I've had to see people face to face. We were thrilled to see the industry come together and exhibit all the latest innovations in UAVs.

– Beth Mason, Marketing Manager, DronePrep
DronePrep Innovation
The DronePrep Innovation team is championing drone technology in the UK. Working with industry leaders, we are pioneering drone solutions to complex problems. Find out more by clicking here.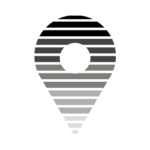 Marketing Manager at DronePrep and recent returnee to the UK after a long stint abroad. Rookie drone pilot, avid writer and lover of all things tech.