It's holiday season, so with many of our friends and colleagues away, we decided to skip Spotlight On for this month and instead talk datasets with Claire Owen, co-founder of DronePrep. With a background in property and land data, Claire has a wealth of experience in data aggregation, and her passion for software has been the driving force behind the DronePrep Map.
What can I see on the map?
The map has a number of different layers with so much you can use to plans drone flights. There's data from HM Land Registry, Ordnance Survey, Esri, what3words, NATS, and custom DronePrep data layers too… There are a few standard things that you see on most drone maps – FRZs etc – but the exciting stuff for us is the land ownership data, local authorities, bylaws, and the ability to plan future flights with the drawing tools.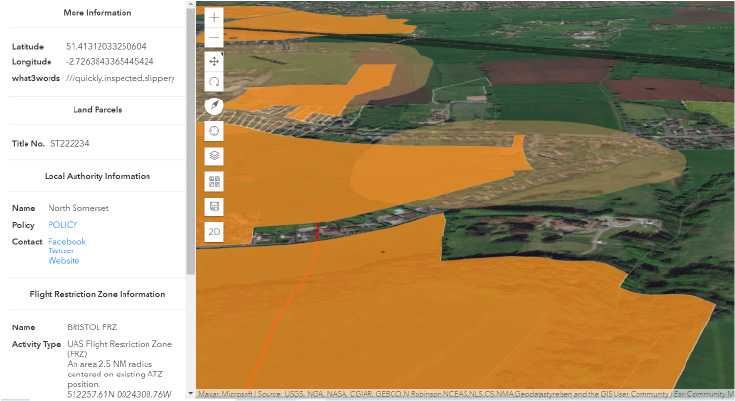 and How did you choose what to include?
Gareth really did a lot of the groundwork on this: he was trying to map out the canal network by drone, and he couldn't find landowner information to ask for permission to take off and land. This frustration is what triggered the idea behind the DronePrep Map many years ago.
We spent a lot of time thinking about what data to use and talking to drone pilots, as we wanted to design a platform that would be helpful for all our users. I have a very strong rule – always ask yourself "Why?" – if there's a dataset you want to include, there'd better be a good reason for it.
Who builds the software?
We have an external development team, Borwell, who are actually our neighbours here at Malvern Hills Science park, and they are brilliant. We work regularly with one awesome developer, Bob, and there's a much wider team who join for the big updates. They have a number of experts in cyber security, so we know everything we're doing is safe and secure.
How does the DronePrep Map differ from its competitors?
There are a few great drone maps out there, but we haven't seen any with the variety of data that we offer. Especially the landowner stuff – we spent a lot of time pulling in data with the names, addresses, title numbers and such. It costs us a lot and there's a huge amount of work behind the scenes to make it usable. Also, there's cool features like the daylight tool, which shows where sunlight falls on the map at any given date in the year – that's really useful, especially for photographers and videographers.
What am I getting with the paid version?
You're getting all of the landowner data – title number, owner name, contact details. If you're planning to fly in a new spot but you don't know who owns the land, this is gold. You also get the ability to draw, measure and save flight plans on your account. The measurements are great for helping you comply with the Drone Code, as you can check distances from built up areas and other potential hazards.
Why do you have to charge?
We don't charge our users for the stuff we get for free, but some of the best data we have is paid for. We decided early on to prioritise accuracy over cost and we chose trusted, paid for options over unvalidated free versions, so we know the data we have from HM Land Registry and Ordnance Survey is consistent, definitive and authoritative, ie. – it's correct.
Don't forget the Microsoft cloud infrastructure: and we've got over 100 million rows in our database. There's a lot of data, it's a lot of storage, a lot of processing!
I think more importantly to note: we don't have any advertisements and we don't sell user data. We only ask for an email address and password. The only way we use this data is to allow users to access the platform, and to add emails to our mailing list. The data doesn't go anywhere else.
I don't fly every day – should I upgrade to a paid subscription?
We've built the subscription model to be really flexible, so you can upgrade or downgrade at any time. If you're not flying all year round, there's nothing to stop you upgrading to plan some flights, get landowner permission, try out all the tools, then downgrade until you need it again.
What's up next?
We're about to do a huge update to the landowner portal to make it more intuitive for landowners to add policy information, so expect to see a lot more land opening up for drone use. We'll also be doing some user feedback sessions again, hearing from the community what's useful and what's not. And next year we'll be launching a mobile application for the map.
Did you say, "Mobile app next year"?
At some point next year, definitely, yes. Just don't ask me which quarter yet!
Register on the Map
It's free to register on The DronePrep Map – we just need an email address. Start planning your flights today: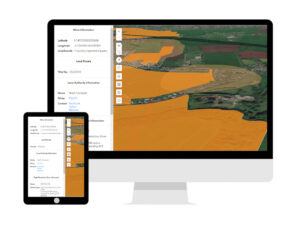 Marketing Manager at DronePrep and recent returnee to the UK after a long stint abroad. Rookie drone pilot, avid writer and lover of all things tech.