We are joining filmmakers, producers, writers and drone videographers at the FOCUS 2021 international production show in London. After a virtual edition in 2020, the event returns in a hybrid format on 7-8th December.

DronePrep is heading to FOCUS on 7th December at the Business Design Centre London. The two-day event will host exhibitors from across the creative screen industries: film, TV, advertising, games and animation. The event offers attendees a chance to meet with content makers, film commissions, production services and locations providers.
Why are we going?
The DronePrep team will be joining the Bristol Film Office, who have implemented a proactive drone policy for filming on Bristol City Council land. The introduction of the policy also allows hobbyist pilots to fly recreationally in four locations across the city.
Opening up new locations for flying isn't just about hobby flight. The DronePrep team support the introduction of sensible, safe policies for commercial flight, which includes the use of drones for filming. With aerial videography on the rise, it's important that both public and private landowners are prepared.
"Drones are becoming more and more popular in professional filmmaking. Sadly, getting permission to take off and land can be a headache for pilots. So, smaller production companies don't always have the time or expertise to go through bylaws and track down landowners. We are working with local authorities and film offices to simplify applications and create clear policies for pilots."

– Keith Osborne, Land Partnership Manager
Filming with drones
Are you a drone filmmaker? We are adding new policies to the DronePrep Map for all drone videographers looking for the best spots. Check out The DronePrep Map for more.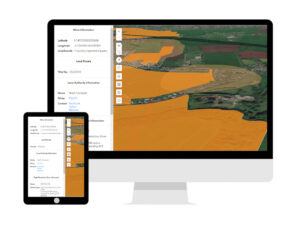 Marketing Manager at DronePrep and recent returnee to the UK after a long stint abroad. Rookie drone pilot, avid writer and lover of all things tech.