Where can I fly my drone?
The DronePrep Map is a free web app for anyone looking for places to fly.
The map lets you check airspace rules and get permission from landowners.
There is lots of useful stuff for pilots too, like drawing tools, 3D views and the sunlight tool.
Flying rules in the UK can be hard to follow. The Drone Code is a great guide for new pilots, but it's tough to find all the info you need to follow it.
The DronePrep Map shows the key air and land data when planning a flight: airfields, railways, important buildings, foreshore, greenspace and more.
We also let landowners register their private land and tell pilots where they can take off and land.
The DronePrep Map has lots of layers – you can turn them on and off as you please.
There's a sidebar with information about every piece of land and its owner.
The map has 2D and 3D modes, drawing tools to plan a route, a daylight tool with a moving sun and options to save routes for later.
Check the how-to page for more on each feature.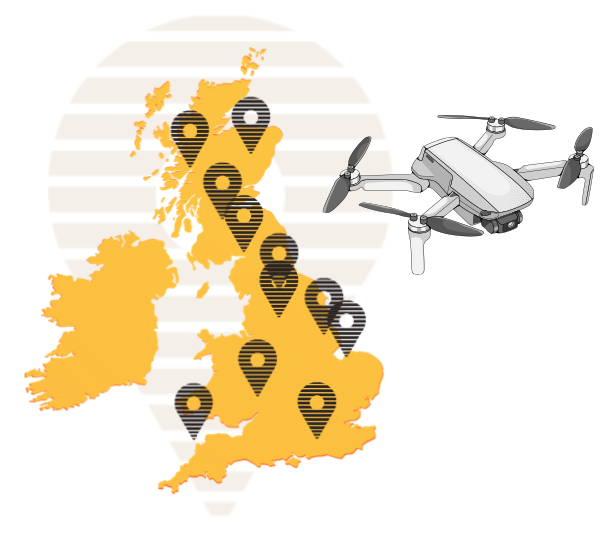 Check out this simple guide on how to use map – there's a video too!

Learn more about the data we have on the map and where it comes from.

Refresh your knowledge of the UK's Drone laws with our quick walkthrough.

Love the map? Want some extra cool features? Check out membership options.