When he isn't busy helping landowners set up access policies, DronePrep's Christopher Walker is an avid drone pilot and is always keen to try out new tech. Christopher recently had the chance to fly DJI's Mini 2 – the successor to the Mavic Mini and a popular choice for beginners and experts alike. Here are his thoughts on this compact, feature-loaded mini drone.
I hope the sunny Bank Holiday weekend gave many of you the chance to dust the cobwebs off your propellers, charge your batteries and take to the skies! We haven't had the best flying weather these last few months, and lockdowns have certainly put a spanner in the works, but it looks like that could now change. The restrictions have limited all of us in some way or another. To me, and other hobbyists, it was not being able to go out and fly my drone, and I have had a longing desire to get back out there since last year!
Having mainly used DJI's range of Phantom drones over the years, this was the first time I got my hands on one of their other products, the Mavic Mini 2. One of the first things you'll notice is its size (or lack thereof). A friend of mine used to have a Mavic and I was thoroughly impressed with how compact and portable that was, but the Mini 2 takes lightweight to another level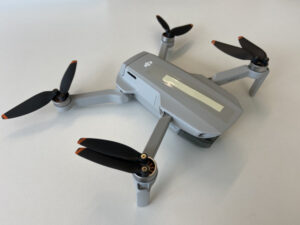 I'm sure the majority of pilots would agree: it's better to have a smaller, less powerful drone with you most of the time than to have a slightly bigger, better one at home that rarely makes an appearance out of its case… With the specifications from this dinky drone, you have professional 4K quality photos and videos from a device that fits in your glove compartment …and is about the same size as the battery from a Phantom drone.
After a bit of research into the key differences between the Mini 2 and its predecessor, there is hardly any noticeable difference just from looking at them side by side. The real change lies within the device itself, which features extensive upgrades to specifications and technology. The Mini 2 is faster, stronger, has better range, a better camera and offers a lot more in terms of flight features.
The original Mini was capable of capturing video at 2.7k resolution at 30fps, but the upgrade has boosted that up to 4k for the Mini 2, as well as having x4 zoom, meaning you can capture your footage from a much safer distance. You are also now able to take photographs in either RAW or JPEG format, whereas JPEG was the only option you had for the Mini.
One of the other major differences is the integration of the OcuSync 2.0 transmission within the remote control itself. This enables the drone to fly up to 10km, as opposed to 4km previously, due to the stronger resistance against signal interference – which makes for a much safer flight.
A big stand out for this drone is, of course, its portability. Weighing just under 250g, the Mini 2 falls under the CAA's A1 category, which means it won't require a Flyer ID to operate. For those new to drones: most pilots in the UK need a Flyer ID and an Operator ID (£9/year) and need to register their drone with the CAA (I would still recommend taking the free online test anyway for flying safely).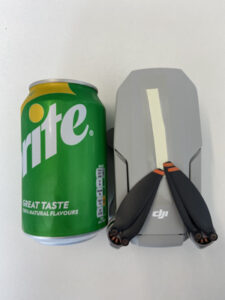 Another noticeable difference for me was the noise levels. Flying the DJI Phantoms, I would quite often attract a small crowd, pointing upwards at the drone, even when it was close to its maximum height. The Mini 2 is much quieter – so much so that when I tried to engage my 1-year old son's attention with the drone, flying safely around him, there was no reaction at all and he was quite content to carry on with his picnic as if nothing was happening.
I was hard-pressed to find many, if any, faults with the Mini 2, but although minor, I did run into a few teething problems. Despite my praise on its size, this was also its downfall.
I had set the drone up and was ready to take-off from the lawn, but found that the motors would start and then immediately cut out… I realised that even with the lawn having recently been mowed, the grass got in the way of the propellers and wouldn't allow for a successful take-off! I had to look for a flat surface to take-off from and ended up putting a piece of cardboard on the ground to use as a take-off/landing pad. A minor inconvenience, but one worth considering if you are planning to take off from rough terrain.
As for software, be sure to check which app to use. DJI has released a variety of different products for the UAV community in the last decade. With several apps available to choose from – each one specific to the drone you're using – it can seem confusing at first. After downloading the 'DJI Go 4' app, I was unable to find the right model on the app and I couldn't set the drone up. I soon realised that this was the wrong app and I needed 'DJI Fly' instead.
With an incredibly reasonable price (about a third of the cost of the last Phantom 4 Pro), this drone is absolutely ideal for hobbyists and beginners alike, giving them the opportunity to capture professional-quality footage. It's compact, easy to fly and above all else, it's a lot of fun.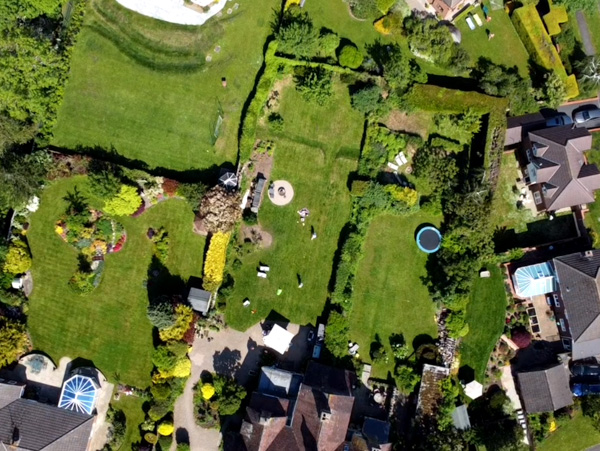 What are your thoughts on the DJI Mini 2? We would love to see your footage. Tag us on Instagram @droneprep.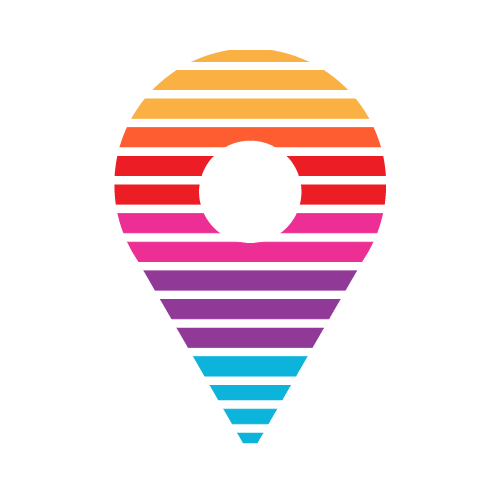 DronePrep: Preparing the world for a future with drones.